PS5
Cyberpunk 2077 Romance | How to Romance Judy, Panam, more
Love is hard to come by in Night City, and "Romance" in Cyberpunk 2077 is harder still. However, there are a few key characters you can forge deeper or more intimate relationships with across the game.
There are 4 main "Romance" questlines, including Judy, Panam Palmer, and more, but there are several other flings and one-night-stands you can trigger if you're that way inclined.
Basically, you need to complete optional quest lines with each character, eventually unlocking a special "Romance" scene with them, which – as you can probably guess from the rest of Cyberpunk 2077 – consists mainly of knocking reinforced punk fleets like there's no tomorrow.
Here's where you can find the 4 main romances, as well as all of the flings we've found so far.
Cyberpunk 2077 Romance Guides:
How to romance Judy in Cyberpunk 2077
You meet braindance specialist and Mox-affiliated hacker Judy pretty early on in Cyberpunk 2077's story, in the quest, The Information.
While she's a prickly acquaintance at first, but through her shared experiences with V the two become closer, eventually becoming a romanceable character.
To romance Judy, you first need to complete the main story quests:
The Information
Automatic Love
The Space in Between
Disasterpiece
These are all principally concerned with Judy's friend, and your client, Evelyn Parker.
As these quests resolve, you'll have to take some time away to follow up other leads.
Then, after you've completed other missions, gigs, and side jobs, Judy will give you a call out of the blue with an urgent matter.
Say you'll head over to her apartment and this will start her optional quest line, beginning with "Both Sides, Now".
At the summation of this series of quests, you'll find the options to romance Judy.
How to Romance Panam Palmer in Cyberpunk 2077
Another character from Cyberpunk's main story, Paman Palmer is a nomad from the Aldecaldo clan who helps you hunt down one of your targets.
The romance with Panam is more overt than with Judy, and is introduced more obviously in the required quests. However, you'll have to complete them all to receive the scene.
To romance Panam, you need to complete the main story quests:
Ghost Town
Lightning Breaks
Life During Wartime
During this branch of the game's narrative, you'll have the option to suggest you and Panam share a bed while you stay at a motel, but this isn't where the scene triggers.
Once you've finished up in the Badlands for that part of the story, Panam will later call you for help with the quest "Riders on the Storm".
At the end of that quest, she'll come on to you again, but while you need to reciprocate her advances here, it's again not the right time.
Later still, she ring V up for another quest "With a Little Help from my Friends" that you need to complete.
How to Romance River in Cyberpunk 2077
While River doesn't appear in one of the early main quests like the other two characters, you'll probably find his Side Job naturally as well. For me, it popped up after Life During Wartime.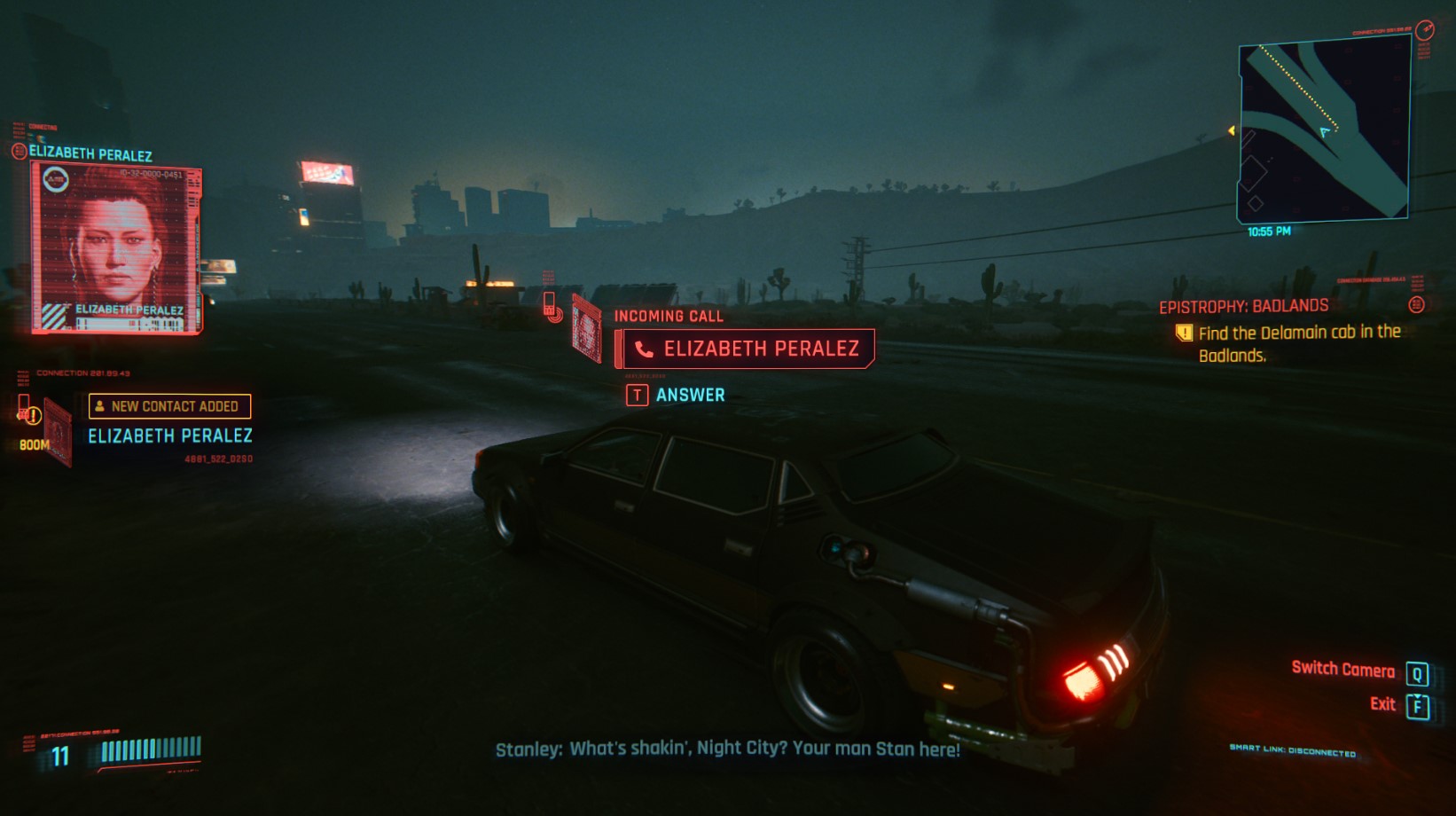 To romance River, you need to meet him during the "I Fought the Law" quest, then continue his line of optional jobs.
How to Romance Kerry in Cyberpunk 2077
Johnny Silverhand's old band mate Kerry, guitarist in Samurai, is also a romanceable character in Cyberpunk 2077.
To start his quest line, you need to go down the "Chippin' In" path with Johnny during Act 3 of the game.
Not only does this path lead you to one of the game's best weapons, and awesome vehicles, but you get to interact with more than a few Night City legends.
These jobs don't pop up until you're approaching the endgame, but when they do, follow the "Chippin' In" series.
Additional Cyberpunk 2077 Romances
While those are the main characters we've found so far, there are a few option romance scenes you can trigger.
Meredith Stout
During the early quest The Pickup, if you pay Royce with the Militech chip without removing the malware, and then tell Meredith that you'd like to work together again and spend more time together.
Later, she'll send you a text message. Reply that you were starting to like her and you'll unlock the optional job "Venus in Furs".
It's a short quest with a hilarious reward.
Joytoys
Night City also has its fair share of "Joytoys" who populate the various markets and shopping streets of the inner city.